GUITAR MODELS
I currently build three sizes to suit a variety of playing styles, but the term 'model' is a guide not a constraint. I make a small number of instruments a year and each one is unique, not part of a production run. I have many fine sets of premium tonewood accumulated over the years and different combinations, along with cutaway and other custom options, are available to order. These guitars can be purchased through my shops or directly from Elysian.
Ideally suited to fingerstyle playing, the E14 has the sweet tone you would expect from a small guitar but with surprising volume generated by it's greater body depth and longer scale length. It combines the comfortable, intimate feel of a parlour guitar with the power and projection of an OM, making it an ideal companion for song-writing, performing or late night musical contemplation...
Body width 14 1/2" (370mm)
Body Depth4 3/8" (110mm)
Scale length 25 3/8" (645mm)
Nut width 1 3/4"(45mm)
The E13 is a contemporary take on the traditional parlour guitar. The neck joins the body at the 13th fret, allowing full access to the 12th whilst retaining the intimacy of a closer nut and the sonic advantages of a more centred bridge. Turn the lights low, sit back and enjoy the comfortable contours, easy feel and sweet tone of this little gem…
Body width 14" (360mm)
Body depth 4 1/8"(105mm)
Scale length 24 7/8"(632mm)
Nut width 1 3/4" (45mm)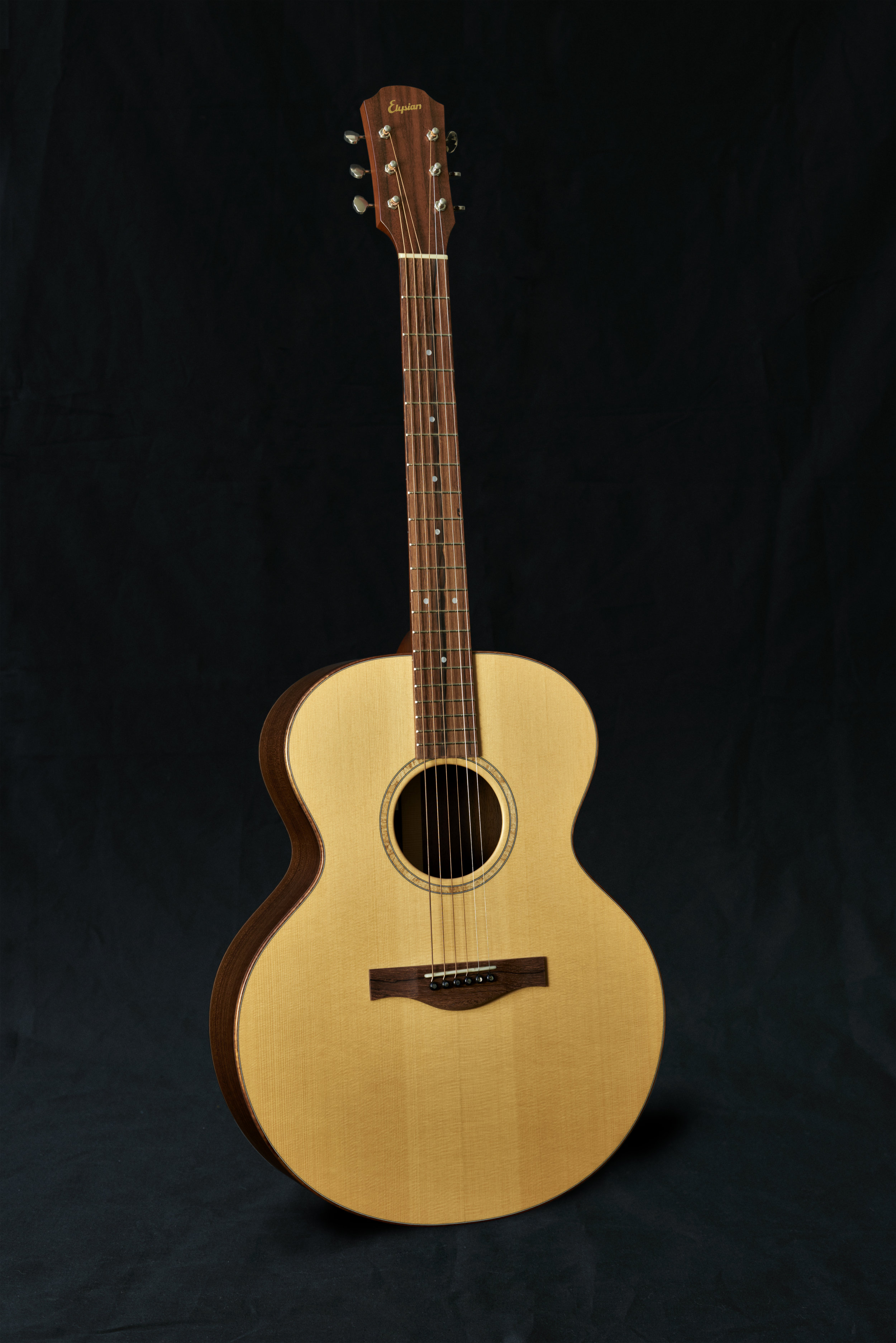 The largest of my current models, at just under 16" the SJ is full-bodied without being ungainly. Delivering a well-rounded tone with power and clarity in the bass, it's versatility makes it a great choice for a variety of styles.
Body width 15 7/8" (405mm)
Body depth 4 1/2" (115mm)
Scale length 24 3/4" (628mm)
Nut width 1 3/4" (45mm)